Nico Associates
Founded in 2007, Nico Associates has grown into a full-service digital marketing firm. We create, implement and maintain businesses online presence from websites to social, on computers to iphones. We help businesses create online marketing plans based off of their business goals using digital strategies that focus on content management, customer engagement, search engine optimization, social media platforms, and online advertising.
We apply tactics that will have measurable KPI to ensure optimal communication alignment through the correct distribution channels of websites, social, and mobile mediums.
Nico Associates
PO Box 11144 Denver, CO 80211
Phone: 303-578-9043
support@nicodesigns.com
TWO WAYS RESPONSIVE WEB DESIGN CAN BRING SALES UP
Responsive web design can make a small company seem much larger. Anyone that has undertaken the tremendous task of building a company will tell you that the most difficult step is the first one. How does a small company go from minor sales, a small customer base and little public exposure, to being one of the top forces in its field? The answer to the question of passing the first major growing pain is of course, responsive web design. There are currently a number of excellent firms operating throughout the state, such as Associates that have been able to assist small companies with their growth. Online presence is not an advantage today, it is a bare necessity. Companies that are able to present themselves as being a strong and reliable company on the web are able to do so in any area of business. Responsive web design's first and most crucial task is to help smaller companies project a large successful company, even before they have reached the heights of actually being one. Luckily for small businesses, there is no longer any need to have a fancy office space with a large staff, in order to be taken seriously by clients. The modern client of any service or business is going to look to the company's website first to see what kind of company they are. Web developers have carefully studied the ways in which company sites can be designed in order to project a more serious and larger company, The fact that the web is now the place which people look to in order to investigate a company has done more for creating a level field of play for business than any other development in the history of modern business. The change that the web has brought about in the way companies create their own image means that innovative young companies are now able to go toe to toe with the giants of their industry. As is well known, the more competitive the companies are in any field, the better the products and services are that arrive on the market. Thanks to responsive web design firms, even the little guys have a shot at bringing their sales numbers up from the little leagues.
Responsive web design can also help boost sales by drawing in new types of clients. Yet another of the main challenges which company owners have as they try to expand is getting out of the mold which has been cast around them. Companies naturally start out by selling to a specific kind of person with a specific type of need. Later on, as a company moves to expand, they may find that they have a hard time escaping the image which they have created for themselves. Digital marketing experts know how to use different designs as a way to diversify their client's portfolio, and open them up to whole new areas of the market. The internet is the absolute best channel through which companies can start to market themselves to people that have not yet been exposed to their products and services.
Hiring the Right Digital Marketing Company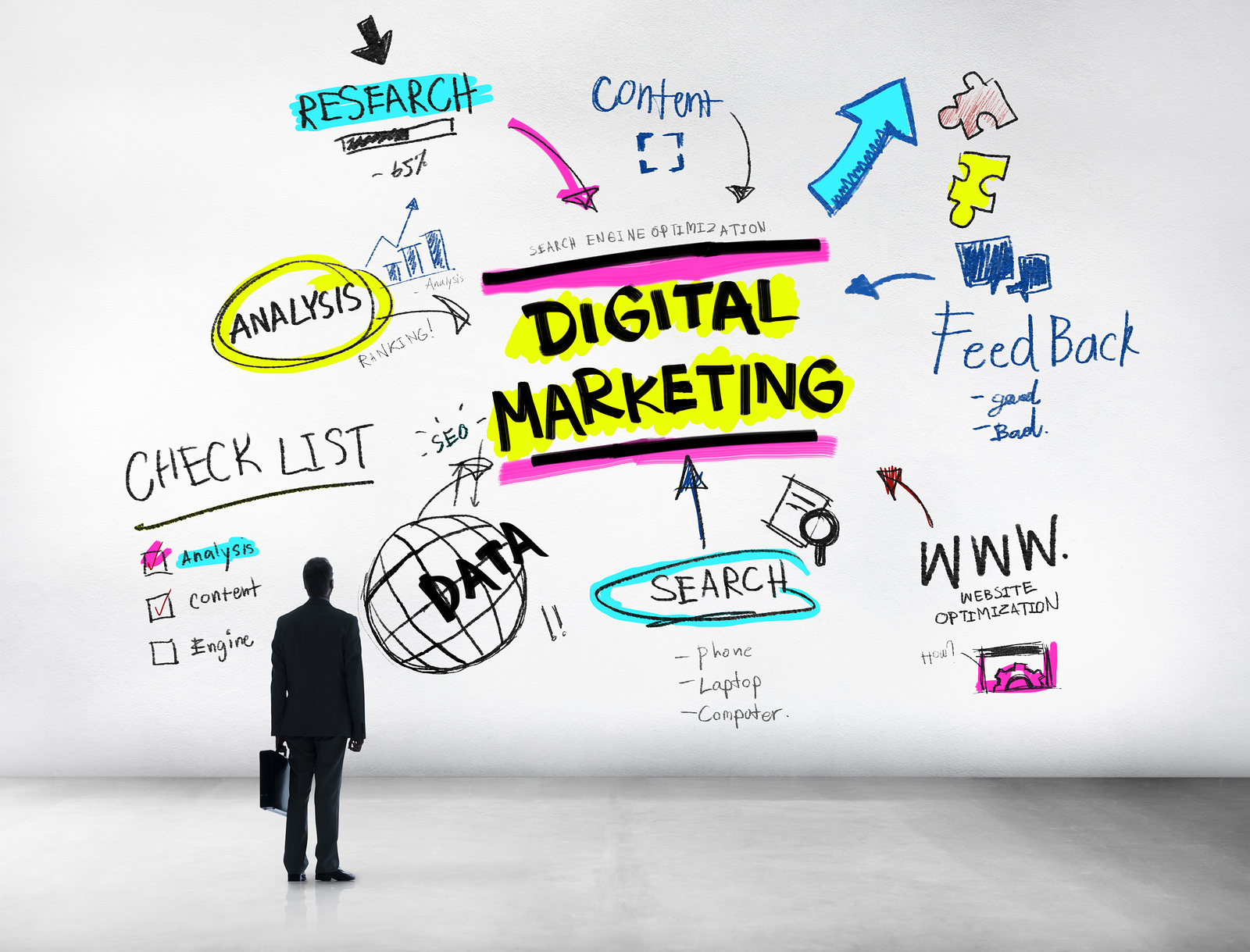 Whether you run a small business or you run an international one, one of the most important things you can do for your company is to have the right marketing in place. This involves web design and all manner of digital marketing. It can sometimes be overwhelming, however, to have to choose among all of the many marketing companies out there. If you are looking to improve your marketing but you are not sure which company to hire, we have some suggestions.
Size
When it comes to a digital marketing company, size matters. You do not want a very small company that does not have many clients, but you also do not want a company that is too large. Large digital marketing companies run the risk of being overwhelmed by the work, which can slow down results. You may also not get the individualized attention you want to ensure that the results are everything you want.
Rates
It is important to ask about rates when hiring a digital marketing company. Some companies have many different fees while others have flat rates. If you are interested in website design services, be sure that you know if there are any hidden fees before you hire a company. You do not want to be surprised.
Services
You also should consider the kind of services that the company offers. Some specialize in only one type of services, like web design, while others can take care of a variety of things. If you are looking to get a complete marketing service, you should take the time to hire a company that can tackle it all so that you do not find yourself having to search out another company in a hurry.
Experience
Marketing, and especially digital marketing, is a complex field. You need someone who has years of experience providing these services for clients to ensure that you get the results you want. Although a new company may be less expensive and therefore tempting to hire, you want someone who really knows the ins and out of marketing. This means they should also have the training required to provide high quality results, so make sure to check up on their credentials before deciding on hiring them.
Tools
Effective marketing requires staying up to date on the many different tools and platforms for digital marketing as they become available. You want the company you hire to have all manner of tools in place to help your with all kinds of marketing projects.
The right company is one that will provide experience and great services. Nico Associates is one company that can make digital marketing simple for all businesses, no matter the size. With the right marketing team on your side, you can create the kind of marketing projects that can really make a difference in your company's bottom line each month. Speak with a marketing expert today to see how they can help you when it comes to web design and digital marketing of all types.